Norbert Langen – Founder & CEO, Phytotec, Hungary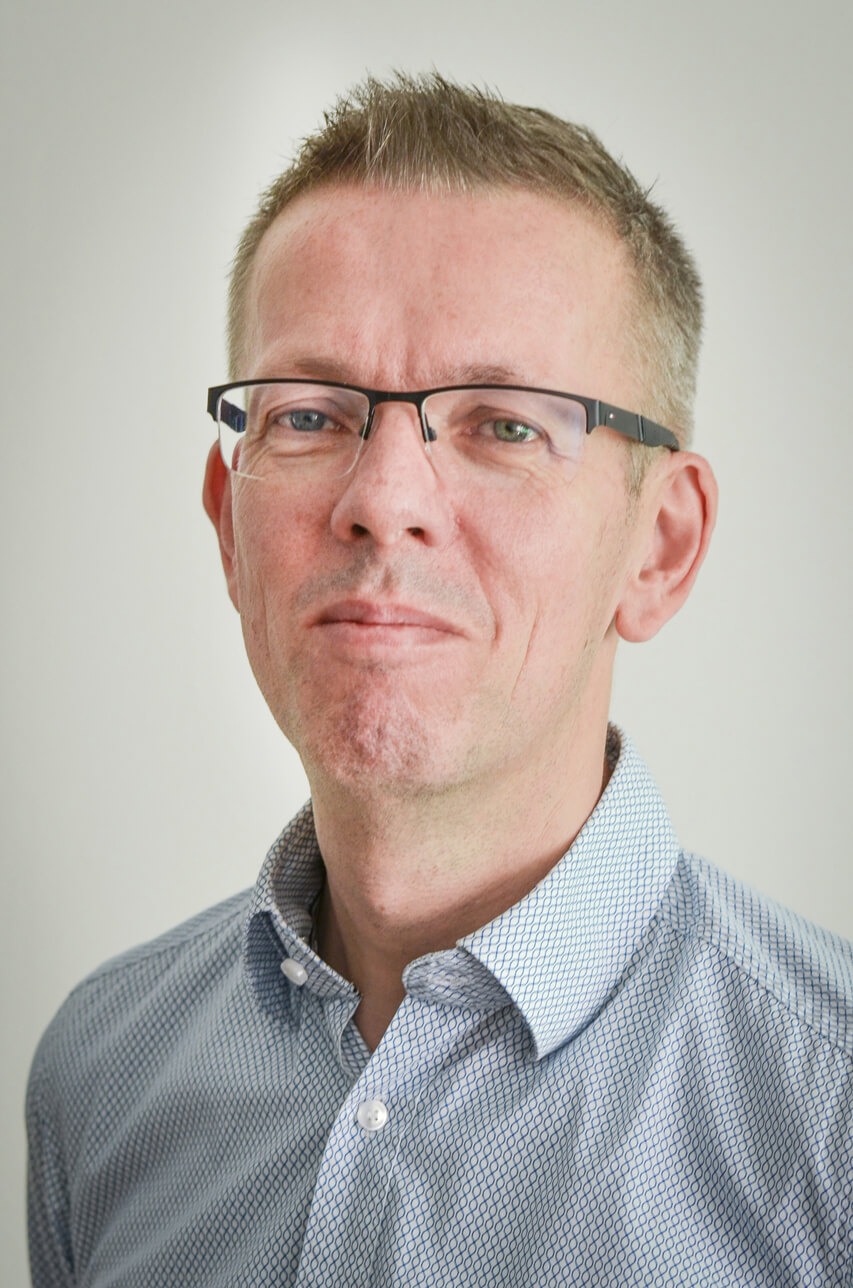 Norbert Langen, founder and CEO of Phytotec, a Hungarian distributor of evidence-based natural Rx and OTC drugs, introduces the company and its unique approach to marketing non-chemically formulated pharmaceuticals in Hungary. Langen describes the importance of clinical evidence and product quality in the company's portfolio and the advantages that Phytotec can offer partners considering the multinational experience of the company's team.
All our natural OTC drugs have solid clinical evidence. Therefore, we are also able to promote them to physicians.
Please begin by introducing yourself and the company you founded, Phytotec.
Untypical for a trained pharmacist I didn't decide for the classical carrier path working in a pharmacy but went for the pharmaceutical industry. But instead of working in production our quality control, the classical departments for pharmacists, I wanted to try myself in pharmaceutical marketing. A German company called Tropon, a subsidiary of Bayer gave me the chance to test myself in this area. From a product manager managing the marked leading antidepressant, I was promoted to the Bayer headquarters to work as a project manager for the Asian region. So, I had the chance to work for three years in different projects, markets and cultures in South-East Asia. In 1997 I had to decide either to stay in Asia and head our marketing department in Indonesia or, to come back to Europe and take over the general manager's position of the much smaller organization of Bayer Pharma in Hungary. I choose the second option. A decision I never regretted. Now I live here already for 22 years, have married, I have two teenage boys and became Hungarian citizenship. When I came to Hungary in 1997, it was only some years after the political transition and most of our key products were still out-licensed to local companies. Our new products were still waiting for reimbursement and not launched yet. In other words, there was enough to do: I had to put the portfolio together, negotiate reimbursements and build the organization. It was a fantastic time. I enjoyed the country and eventually recognized the opportunities here. Some market segments, well established in Western Europe were still not filled with products. One of them was evidence-based herbal drugs, promoted to physicians by medical sales teams – a concept I knew quite well from Germany. I decided to fill this gap and started to look for potential partners to build up a first product portfolio. Finally, I could convince two well-known producers of high-quality herbal drugs, Schaper & Brümmer from Germany and Max Zeller AG from Switzerland to trust their products to my start-up company, which was only existing as a business plan at this time. 20 years later we are still cooperating with both companies. Today, their products are well-known brands in Hungary and market leaders in their relevant market.
Being close to two decades on the market, how would you evaluate Phytotec's performance?
18 years after the launch of our first product we are one of the biggest independent pharmaceutical distributors in the Hungarian market. This was only possible because we never stopped to adjust our company strategy to the changing market environment, competition and new partnering opportunities. As a result, we enjoy rapidly increasing growth rates. In 2018 we doubled our growth rate to +14%. In 2019 we increased the uptake further and closed the year with an impressive +24%.
What selection criteria do you consider when choosing products to distribute in Hungary?
We are always looking for unique products, which can be differentiated from the competition. Since the major pillar of our promotional concept is communication to physicians, we need to have medical claims & clinical evidence allowing us to differentiate from our competition plus standardized quality. In our opinion, these criteria can only be fulfilled by OTC and Rx drugs as well as medical devices. It is beneficial if a new product candidate matches our "natural" approach. But since we are always open for opportunities, we are also interested to discuss other unique concepts.
Distributors have to balance between being too successful that a client may enter the market on their own and not being successful enough that the client finds a new partner. How do you manage this challenge?
I agree. Any distributor relying too heavily on one partner is in a potentially dangerous position. Therefore, we are happy to have five partners today, the most recent being a German university spinoff, bitop AG. With our long-standing history in the country, we can offer value as a local partner by helping access resources in Hungary, give support in regulatory affairs, the submission of reimbursements, even organizes clinical trials in Hungarian centres. A good business relationship should always be win-win. As long as our partners have the good feeling that their products get the best care possible and growth rates are in line with their expectations there is no need to plan exit strategies. On the contrary, we continuously launch more products of our established partners so far. They are obviously happy with us – and we are happy with them too.
How are natural products perceived in Hungary by patients and healthcare professionals?
Patients in Hungary like natural products and are continuously searching for alternatives to chemical drugs. For example, products like Broncho-Vaxom or Uro-Vaxom help to reduce the usage of antibiotics, which is of increasing importance also to Hungarian consumers. Also during menopause women try to avoid hormone replacement therapy and therefore search for reliable hormone-free natural alternatives like our Remifemin. Phytotec builds trust, not only by proving the efficacy of products but by guaranteeing quality as well. Our products are registered drugs or medical devices, their active ingredients come from herbs grown under controlled conditions and are manufactured in internationally recognized pharmaceutical companies that meet strict quality requirements.
Does Phytotec have an internationalization strategy at the moment?
Ten years ago, we considered entering into other countries in the region, but ultimately, I decided to remain in Hungary and continue enhancing our positioning here and build strong brands. It is more important to have a strong market share in the domestic market than have small shares in different countries. Therefore, our aim is to be seen as a leading distributor of natural drugs and medical devices in Hungary.
What makes Phytotec the partner of choice for distribution – how are you differentiated from your competitors?
First off, it is our aspiration to work under a multinational approach as most of my team, including myself, have come from backgrounds in MNC companies. This professionalism is very important to our partners and makes Phytotec a reliable local partner easy to work with. From our team's experience in that business environment, we can easily communicate and understand our partner's needs. In terms of operations and marketing, Phytotec's size allows us to be flexible and quickly adjust our strategy to what works in Hungary. We can easily adjust our budgets to readapt campaigns if necessary and can manage both our OTC and Rx portfolio's uniquely, which is not the case for MNCs. Furthermore, all our operations from salesforce to communication and media are in-house. From my experience, I have learned that having teams close together is essential for effective teamwork and coordination rather than outsourcing tasks.
Now that Phytotec is celebrating two decades of operations, are you satisfied with how the company has grown or do you still want to achieve more?
Of course, I am happy to see how my team of 40 motivated colleagues is operating today and with our increasing sales dynamics, but we must continue to grow and make our brands even stronger. Even if we are going in the right direction, if we are losing the momentum we will disappear. The pharma industry is getting more and more regulated with regard to the regulatory, with pharmacovigilance, serialization, and good distribution practices, so Phytotec must have the appropriate size to handle and finance all these burdens.
Looking forward, what strategies will you implement to ensure that Phytotec continues this positive trajectory without stagnation?
Our priority is to be an innovator in marketing especially in DTC, but also to further develop the range of reimbursed innovative products and their effective medical promotion to specialists. By determining new target groups and innovative marketing channels we can become household names and find success for years to come. Of course, adding new products and creating partnerships is crucial for Phytotec's continued development. We have a strong competitive value we can bring to our suppliers and have built our reputation in the areas we have positioned ourselves in like gynaecology and iron deficiency.
As a successful entrepreneur, what advice would you give for others in the pharma industry who may be considering taking the leap of faith and start a company of their own?
Having a strong portfolio and financing is the base of any company of course. Next, entrepreneurs must understand that the first five years will be challenging with losses. Therefore, while having a plan is important, reality can change quickly especially in markets like Hungary and CEE. Being adaptable is key to success. Finally, having the right team and implementing a clear leadership strategy will help to keep the company moving in the right direction despite hurdles
Can you tell us about your overall marketing strategy for the company?
All our natural OTC drugs have solid clinical evidence. Therefore, we are able to promote them also to physicians. At first, doctors did not understand this concept. We had to explain that our herbal products were all registered drugs with clinically proven effectivity, safety and standardized pharmaceutical quality. This was different from the traditional herbal products they used to know. The flexibility we have as an SME is a major competitive advantage. In big pharma, there is a clear distinction between the Rx and OTC business unit and the communication channels they use. We have both in place, medical marketing and a medical sales team, as well as a marketing specialist for DTC communication. This enables us to promote our products using all useful communication channels. We are free to expand our sales team in order to visit new target groups if the need arises or implemented new detailing concepts. Having now a GP sales force, a specialist sales team, as well as a group of key account managers, gives us sufficient flexibility to cover all relevant target groups.
How has Phytotec's product portfolio evolved overtime?
In 2001 we launched our first product Remifemin, indicated to treat menopause symptoms. Although Remifemin is a herbal OTC drug, we launched the product by promoting it with a medical sales team visiting gynaecologists. DTC promotion followed only after Remifemin was established in the gynaecologist daily practice. After one and a half years we were already a market leader in the total menopause market (Rx and OTC). Still today we lead the market with approximately 35% MS. Step by step we expanded our portfolio of herbal gynaecological OTC drugs and became well- known to Hungarian gynaecologists and women. Because of the launch of Urzinol – a herbal OTC drug to treat acute cystitis, we decided to extend our medical promotion to urologists, which enabled us to integrate Uro-Vaxom a natural Rx drug for the prophylaxis of recurrent cystitis in 2012. In 2008 we complemented our natural drug portfolio with a new partner from Italy, Farma-Derma, producing evidence-based natural medical devices. This partnership further allowed us to strengthen our footprint in gynaecology and urology. Later on, in 2012, we managed to sign a cooperation agreement with Vifor Pharma, the world leader in iron replacement therapies, who was previously working with two major MNCs in Hungary. Maltofer was our first Rx reimbursed product which was a major step for Phytotec. Maltofer had received no active promotion since years by big pharma, so when we took over and gave the product adequate support, sales tripled within a short time. In addition, we decided to try an OTC switch with one of the two tablet formulations of the product. Since January 2019 we promote Maltofer Chew as a non-reimbursed OTC drug and took over market leader position in the segment of OTC iron market within one quarter only. The other three Maltofer formulation stay Rx, reimbursed and with medical promotion. In 2017 we expanded our partnership with Vifor to market their iv. iron blockbuster, Ferinject. Phytotec entered with Ferinject into new segments like the oncology, haematology and gastroenterology as anaemia is often correlated with chemotherapy and inflammation. Therefore, we offer now the full range of iron therapies from oral to iv. treatment and use trained key account managers to serve the special needs of these target groups.